No Protection iPhone is always beautiful, but it is in fact quite risky. Thus, it is suggested for you to consider buying an Otterbox for iPhone SE to protect your device.
Otterbox for iPhone SE : it is a $59 Case for Lasting Protection
Imagine that you have to carry your iPhone SE around for the whole day. Anything can happen to your iPhone SE. There are humid air, dust, and no need to mention you might also accidentally drop it. If you calculate hundreds of dollars you spent to buy the iPhone SE, a $59 case would not be too expensive. The best part about the Otterbox is that it can get your iPhone SE lasting protection. You just have to buy it once, and it works forever.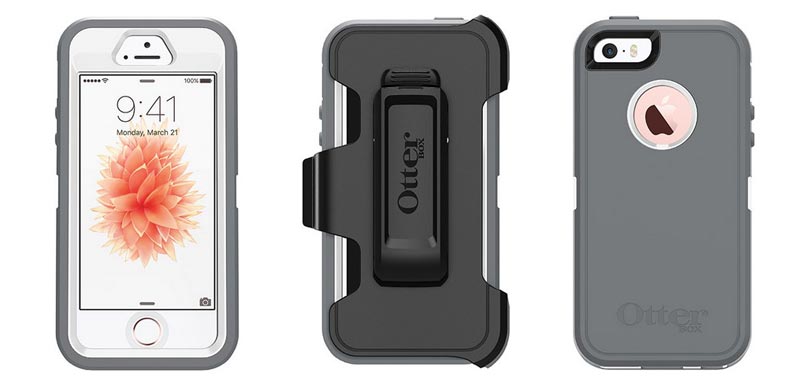 The Otterbox for iPhone SE is The Best Protection: a Practical Protection
You might think that there are other case protections available for the iPhone SE other than the Otterbox. Yes, it is true. However, there are several good points that will make you reconsider the Otterbox to protect you iPhone.
It gives you total protection
Pay attention on your iPhone SE. There are several open port such as the camera, charging port, and headset port. The Otterbox focus not only on protecting the SE case, but also on every open port. The design is also quite practical. The part that covers the ports are easily to adjust every time you need to connect them.
Perfect dust protection
Most protecting case focus on protecting the phone from scratches. The Otterbox offers you more protection from dust and humid air. Just feel free to carry your iPhone SE around. Don't worry about dust and moist hand. It is well protected.
Screen and drop protection
The most risky part of any iPhone is its touch screen. The sensitive high tech screen may not work well when it is dirty or scratched. The Otterbox will provide great protection from the screen without decreasing its sensitivity. At the same time, the Otterbox for iPhone SE gives the best protection just in case you drop the iPhone.