An iPhone is one of the best Smartphone that has a lot of amazing features. Apple has designed each product for the iPhone with the best performance. Well, one of the best features that really exist lately is a screen recording. The screen recording is the features that can you use to record or capture sound on the iPhone screen. If you want to know how to record your iPhone SE screen, then follow the steps, below!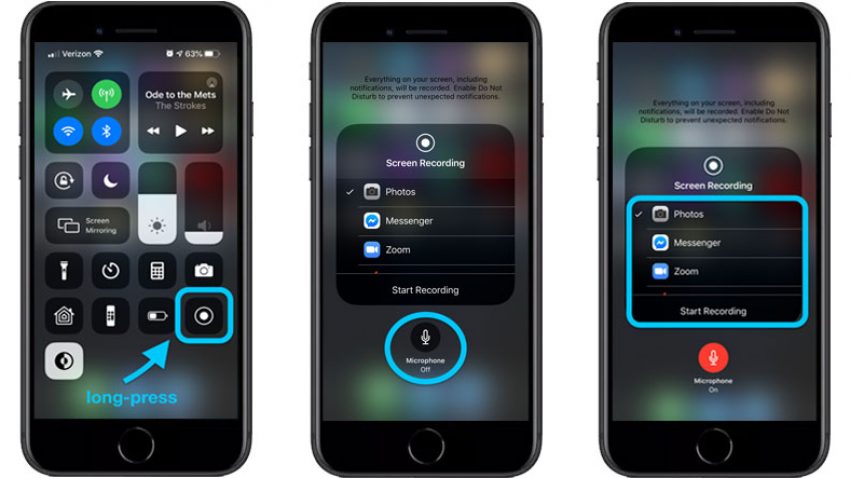 The Steps to Record your iPhone SE Screen
As we know, the iPhone which can do a record screen is just for the iPhone type iOS 11. Well, if you want to start recording the iPhone SE, so make sure that your iPhone is compatible with the iOS 11. Here are the steps to record your iPhone SE screen, as follow:
First, you can start to add screen recording to the "control center". After that, go ahead to "Settings" menu and next "Control Center". If you have done, then click on the customize control and do not forget to tap on the "plus sign" that is located on the screen recording.
After that, please open the control center and tap on a sign "on". Then, wait for it at least 30 seconds. In order to capture the sound while you are recording, you should press deeply on the sign 'on" Then, do not forget to click on "microphone audio".
Next, when you have finished, you have to stop the recording process. To stop it, you can open "control center" and tap on the sign "red status bar" that is located on the top of the screen. Then, click on "stop" to make it stop. For the screen record result, you can check it out on the Photos App.
So, that is the way to record your iPhone SE screen through the easiest way. Through those steps, now you can record the screen and also the sound on your iPhone screen.