iPhone SE Verizon should be one of the hottest deals on mobile phone market these days since the official release from Apple. In specs, this mobile phone has upgraded performance even though the design resembles one on 5s. It brings back the nostalgic feeling of holding the old iPhone on hands tough. Verizon confirms to carry this new mobile phone.
iPhone SE Verizon Pricing and Programs
So far, Verizon don't announce any upgrade program for the iPhone SE series. However, they offer two plans of payment for this mobile phone on 24 months term. Without contract and leasing plan from Verizon, you need to pay $399 for the 16GB and $499 for the 64 GB. For the 16GB, you only need to pay $16.66 monthly. As for the 64GB, you only need to pay for $20.83 monthly. The activation fee costs around $15. If you happen to have iPhone 5s in good condition for trading, they will value it $160, and it should reduce your monthly expense to $10. Don't forget that you may need to build new contract if you don't have existing one with them to renew.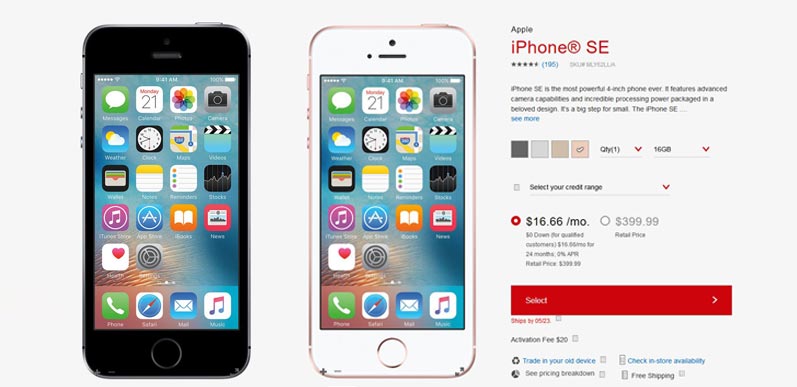 The value of getting a contract or leasing for the new iPhone SE from Verizon spreads beyond the mobile phone itself. Verizon is known as a reliable network provider and they also have excellent customer service to help you during problems. Beside several other carriers like AT&T and Vodafone, Verizon is definitely the option you should think about.
In sum, there is not much to hope when you buy your new SE from Verizon. However, the price is standard and the offered deal should be nice enough. We can trade the old ones for the new one. In addition to it, they have reliable network, so getting a new iPhone SE Verizon should be nice.