iPhone SE finally launched by Apple Inc in Apple's Cupertino headquarters on Monday,  March 21, 2016. Come with 4-inch display and powered by latest gen Apple A9 chip with a dual-core 1.85 GHz Twister processor (specs details).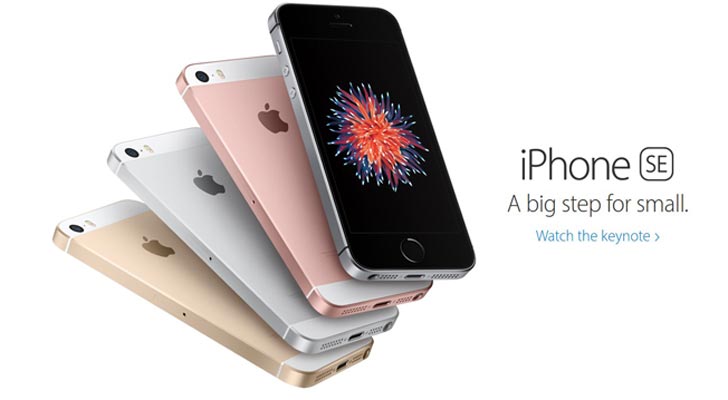 If you live in Europe or UK and plan to buy the new iPhone SE, here are some information for you. Eventhough the iPhone SE price  in Europe and the UK is slightly different from pricing in the US, but this device is worth to buy.
iPhone SE Price Details in US and Europe
iPhone SE with 16GB storage will be priced at $399 in the US. For the European country will cost you €489 and £359 in the United Kingdom. The 64GB model of the iPhone SE price is $499 in the US, €589 in the European country and £439 in the UK.
The new iPhone SE will be available for free with a two-year contract in the US as well as in $17 monthly installments.
The iPhone SE will be released on March 31 with pre-orders starting March 24 and the device will be able in 4 colors including Space Gray, Silver, Gold and Rose Gold.